Past Activities and Adventures (update for 2016 coming soon!)
Creative Hands  
Outdoor Playground and Castle Bounce
Sports
Water Park & All New Foam Bath!  
A Camp Flowing with Milk & Honey
Drumming with Chris 
Kids Zumba with Annette
Neighborhood Walk
Weekly trip to the park
Edible Art
Special Events
Creative Hands: Under the guidance of our experienced counselors, Camp Gan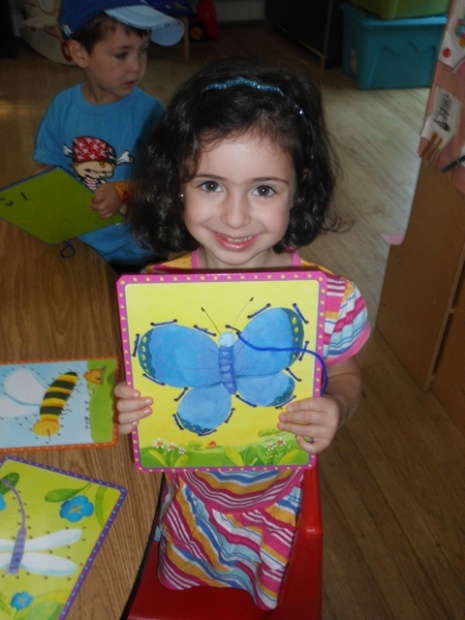 Israel's innovative arts and crafts teach the children to be creative and imaginative. The crafts incorporate various themes in Jewish life as well as fun and useful projects. Campers are sure to proudly look back at the craft of their own hands well after the summer is over.
Outdoor Playground and Castle Bounce: When our young campers need an outlet to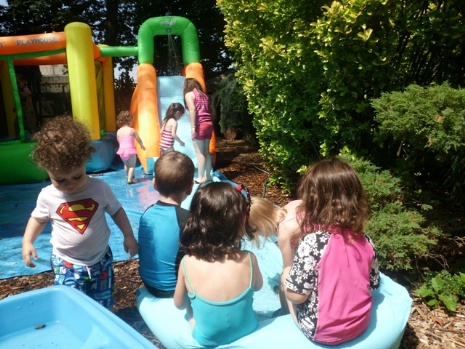 let out their energy, they can take a bounce in our castle bouncer, or enjoy the fresh outdoor air while playing on the various play structures, sandbox and riding toys in our spacious outdoor playground.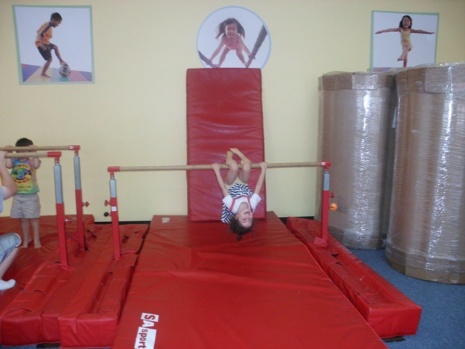 Gymnastics:  The children attend The Little Gym of Merrick for weekly gymnastic sessions with Evan, our favorite gymnastics teacher.  Each session is filled with movement, music, learning and laughter. From week to week, their age-appropriate curriculum is designed to facilitate ongoing skill development and maximum fun. Children progress at their own pace, developing their confidence as they develop their skills. These sessions also promote early development and provide a strong foundation for your child's early years.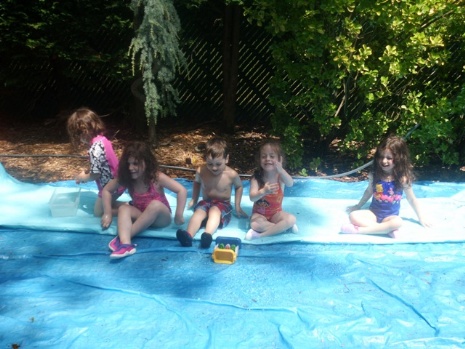 Water Park:  On those hot summer days, there is nothing our campers enjoy more than taking a ride down our new inflatable water slide, running through our unique sprinklers, or playing with the water table.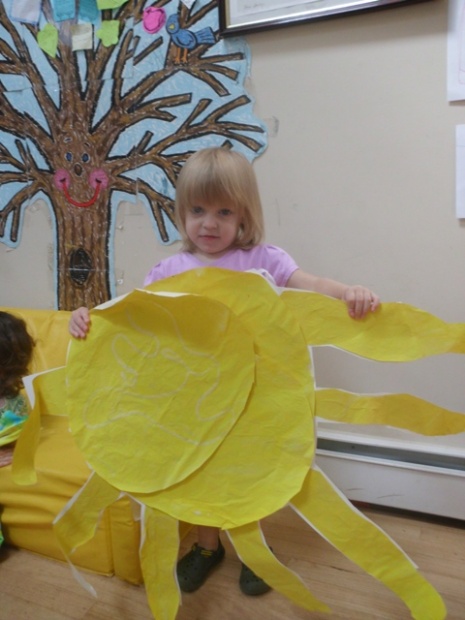 A Camp Flowing with Milk & Honey:  Our campers are imbued with a deep sense of pride in their Jewish heritage and love for the land of Israel.  Exciting activities, theme days, dress-up days, stories, weekly challah baking and crafts are part of the unique Gan Israel experience.  Combined with group discussions and educational programs, these events bring to life the beauty and values of our traditions.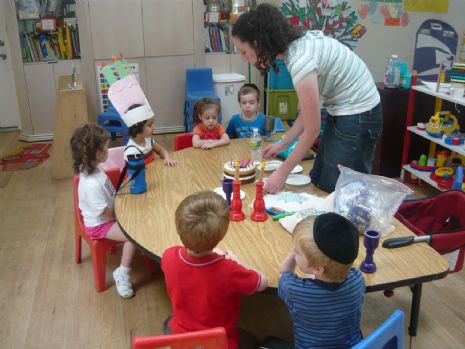 Special Events:  Our weekly program is enhanced with Olympic type games, drama, carnivals, dress-up days, magic shows, Shabbat parties, Challah baking, and...so much more!
Drumming with Andriy: Andriy Legkij from Kathryn Brickell Music will be teaching the children all about rymthms and drumming skills, using special tap drums for young children. Music education at a young age is shown to promote a number of developmental advantages including spatial intelligence, and problem solving skills.
Kids Zumba with Annette: Annette Weiss, an experience Zumba insutrctor for kids, will be exciting the children with her rollickin' and rollin' music and movement activities on Tuesday! Getting their hearts pumping at an early age to encourage a lifetime of being active!
Neighborhood Walk: There is nothing like a nice walk around the neighborhood. Children will take a stroll through the local area, accompanied by our trained staff, while getting some fresh air and developing a connection to their community.
Weekly trip to the park: Just about everyone remembers their time spent here. It's a simple, yet classic day out that won't be lost on our campers.
Edible Art: From animals to shabbat, every friday the children will be cooking up a spectacular surprise related to the weekly theme.
We look forward to having your child join the happy Gan Israel family!