Campers cannot wait to get the Camp Gan calendar in the mail. 
It is an overview of our eight weeks of fun! 
There are weekly themes and matching 
special events and shows. A Jewish value is highlighted each week such as friendship, 
helping the sick or our heritage.
For Mini Gan calendar (ages 18mo-3 1/2), click below.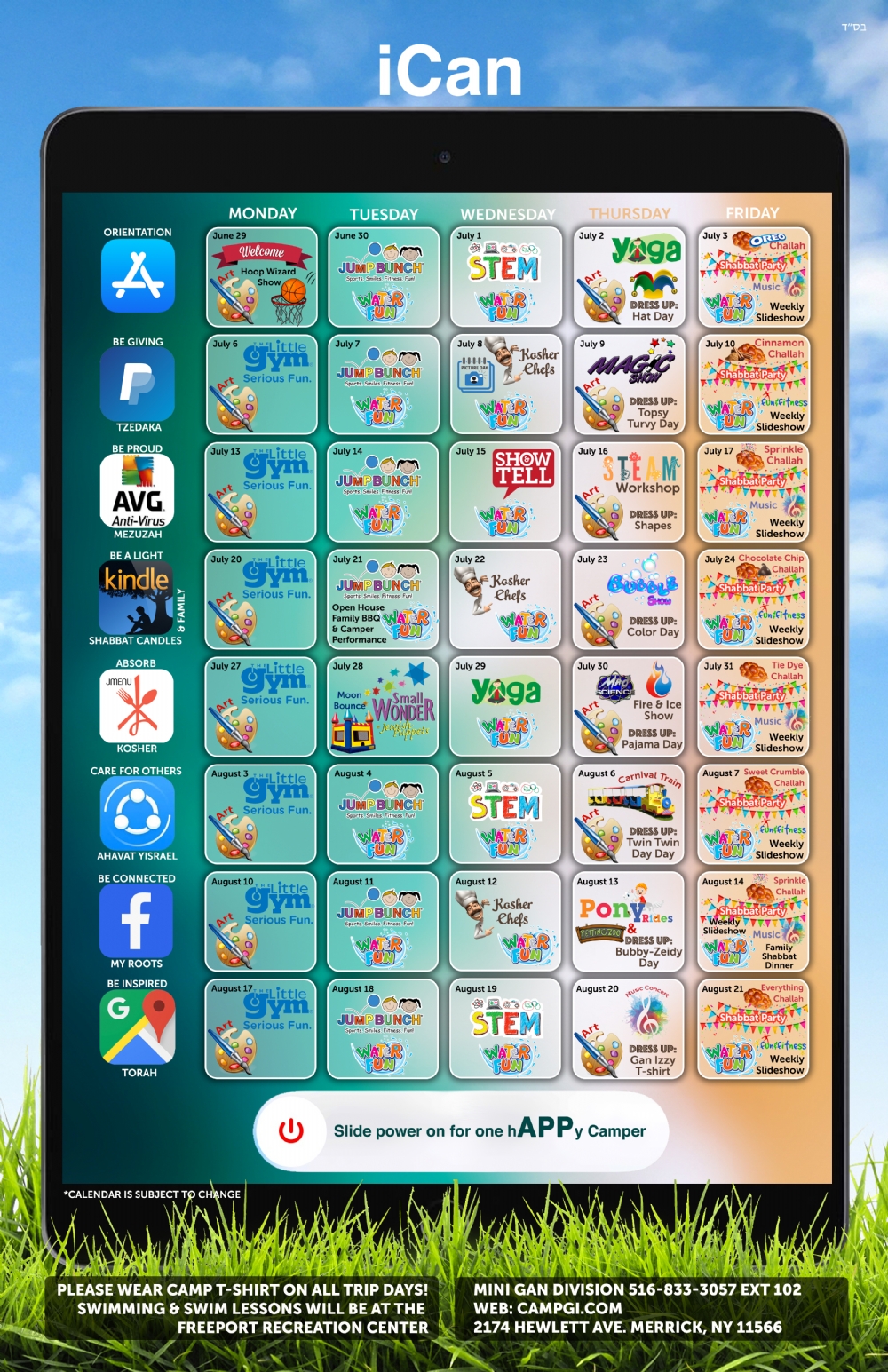 For Junior Gan calendar (ages 3 1/2-4), click below.
For Senior Gan (5-10 year), click below
For Pioneers Divison, click below